Urban Village Farmers' Market Association
We are a Non-Profit Organization, formed in 1997, aimed to help build healthy communities by fostering direct economic and social ties between local producers and consumers.
Bringing Communities Together
Our role is to bring California's agricultural and urban communities together for their mutual benefit, increased communication and shared education. Our presence as a key educational platform for families, schools, environmental causes, health and nutrition accessibility are all part of the mission we are devoted to upholding.
Contact Us:
No Office Drop-ins Please. By Appointment Only
UVFM Mailing Address: 348 Lewis Street, #4A
West Oakland, CA. 94607
Please read our APPLY and FAQ pages to find answers to our most Freaquently Asked Questions before contacting us.
We are a very small operation. Please allow a few days for a response. Thanks!
Email: Info@uvfm.org
We operate 10 markets throughout the Bay Area - Remember to specify which market(s) you are reffering to.
Ron Pardini
Executive Director
Bianca Pardini
Executive Assistant
Josh Assink
Operations Manager
Andrea Pinal-Boca
Information Systems Manager
Juan Lares
Market Manager
Donna Swanson
Accountant / HR
CALFORNIA AVE:
Greg: Market Manager
Charlotte: Assistant Manager
Crosby: Assistant Manager
CAMPBELL:
Ashley: Market Manager
Juan: Market Manager
TBD: Assistant Manager
CAMBRIAN PARK:
Juan: Market Manager + EBT
CASTRO VALLEY
Andrea: Market Manager + EBT
MONTCLAIR VILLAGE:
Syroos: Market Manager
OLD OAKLAND:
Josh: Market Manager
Juan: Market Manager
Max: EBT Clerk
SANTA CLARA:
Ken: Market Manager
SUNNYVALE:
Juan: Market Manager
David: Assistant Manager
TEMESCAL:
Andrea: Market Manager
Max: Assistant Manager
Jeff: EBT Clerk
WILLOW GLEN:
Greg: Market Manager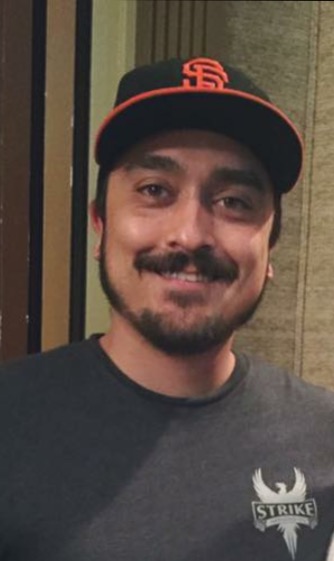 Jerome Lazarus (President)
Katherine Foster (Vice President), Pinnacle Ranch
Gilbert Yerena Jr., FeNella's Berries
Greg Beccio, Happy Boy Farms
Gary Chappell, Moonshadows Jewelry
Hans Haveman, H&H Fresh Fish Co.
Zaida Soriano, Oaxacan Kitchen Market
Urban Village Farmers' Market Association is a Member of: